8/8/16 – 3D printing is turning the world of manufacturing and distribution upside down. Is your business prepared?
3D printing is a process of making solid objects from a digital file. It has the potential to be every bit as revolutionary as the PC was in the 1980s or even the factory production line in the early 20th century. It is also creating unprecedented opportunities to customize products and reduce manufacturing costs.
But 3D printing also presents a minefield of challenges for tax authorities around the world. That's because almost all of the taxable value for a business selling products to be 3D printed is contained within its intellectual property (IP) – namely the digital file's ownership and authorization of its use, rather than in its manufacture, transport and point of sale.
"3D printing has not transformed the economy quite yet. It's too early to answer the countless questions this disruptive new technology will raise. But it is certainly not too early to start defining these questions and influencing the policy surrounding the answers."
Channing Flynn, Global Technology Industry Leader, Tax Services, EY
Disrupting long-standing business models
3D printing brings particularly complex global tax challenges because it threatens to bypass long-standing protocols used to set taxes on the movement of goods and supply of services.
"The taxation of goods and services has always been grounded in the physical movement of things or the provision of services," says Channing Flynn, Global Technology Industry Leader, Tax Services, EY. "And that model is exactly what digital printing will disrupt absolutely."
At the center of any discussion about taxation of goods and services is the question of where value is created. Many countries apply these taxes entirely at the point of consumption through value-added taxes or goods and service taxes (VAT/GST), while others levy taxes on raw materials or at intermediate stages where value is created, such as in a factory and on shipment or warehousing.
3D printing disrupts these assumptions by transferring manufacturing from factories to printing devices located nearer the consumer, potentially even in their homes.
Ask yourself: Would your VAT obligations multiply in a 3D-enabled supply chain?
Intellectual property takes center stage
If consumers have 3D printers at home, much of the taxable value may migrate there, where the supply chain ends, greatly reducing the potential for supply chain taxes.
"One can foresee governments needing to react to make up for lost revenues – even raising VAT rates.
"
Anne Freden, Indirect Tax Services, EY
Any 3D-printing tax strategy needs to consider that IP ownership and authorization will account for much more of a product's value. With the anticipated shrinkage in manufacturing, customer support and sales personnel that will accompany this process, tax authorities' focus on IP is expected to intensify.
IP has already been a flash point at the Organisation for Economic Co-operation and Development (OECD), which is developing new models for taxation of digital services and intangible value, such as that contained in digital files. Anticipating tax changes, some companies are already looking to shift IP and related functions to the markets in which they sell products and services.
Ask yourself: What's the correct way to determine your income from 3D IP?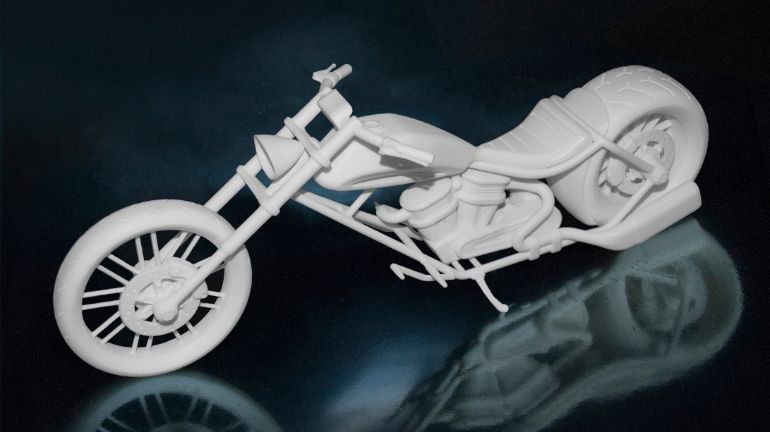 Transfer pricing and geographical challenges
Another tax challenge is the effect of 3D printing on transfer pricing within multinational companies. Every time a company changes its supply chain, it needs to change how it shares costs related to taxable functions. If a local distributor begins printing replacement parts, it could be considered a factory, so the related transfer pricing would change. Under current tax laws, it is unclear how or by how much.
"We're entering a new world, and there are few comparables in the current world of manufacturing," says Al Paul, International Tax Services, Operating Model Effectiveness, EY.
Ask yourself: How would 3D printing change the global footprint of your functions, risks and assets?
Beware of double taxation
As production costs fall, 3D printing could also affect the percentage of a product's value that resides in any given manufacturing location. So when tax authorities in different geographical locations ask where the base of a product's profit is located and who gets the right to tax it, they could come up with very different answers, setting the stage for double-taxation.
As a digital blueprint defines more of a product's value, 3D printing could also change the cross-border tax equation for the value of raw materials and components. If the value of raw materials declines in relation to parts or products, it could in turn affect customs duties.
Ask yourself: What structure could your company use to safeguard against double-taxation?
"Governments will be looking to replace lost tax revenue, and pressure could mount for a product's digital blueprint to become the taxable item.
"
Channing Flynn, Global Technology Industry Leader, Tax Services, EY
Global jurisdictional challenges
Businesses will also face location-sensitive tax questions related to globally distributed manufacturing via 3D printing, including permanent establishment (PE), exit taxes and "substantial contribution" provisos.
For example, could a 3D printer in a supply chain constitute a fixed place of business — a taxable PE in a particular jurisdiction? Variables including printer ownership structures, control of printer use and revenue from designs used by the printer could also affect the answer. Some countries have already determined that when companies transfer rights to their domestically developed IP to an overseas affiliate, there may be tax due upon exit.
Ask yourself: Where are the taxable events in your new 3D supply chain, if not at customs control?
What you need to do now to prepare for 3D printing
As 3D printing starts to overturn long-standing practices regarding who, what and where tax is administered, it's not too soon to think about positioning your business to prepare for the changes. Ask yourself how 3D printing will affect the way your business functions today, what will qualify as taxable income in the future, what functions and assets will be most affected and what structures leave you vulnerable to VAT obligations and double-taxation, among other things.
David Jensen, EY's Global Innovation and Digital Strategy Leader, thinks getting the questions right is an important first step: "Don't ask 'what is my 3D printing strategy?' Ask 'what is my business strategy in a world becoming more and more dominated by 3D printing?'"
3D printing is turning the world of manufacturing and distribution upside down. Is your business prepared?
Source: In a world of 3D printing, how will you be taxed? | EY Better Working World