5/18/17 - by Anthony Aguon, Corrine Bona, Howard Hsu, Jordan RaabeI. INTRO Only several years ago in the early 2010's, additive manufacturing, more commonly known as 3D-printing or AM, became a hotly evangelized technology, propelled by a vangua ...
Identify3D to Expand Market Growth in Securing of Intellectual Property, Manufacturing Integrity Along the Digital ThreadSan Francisco, Calif. (March 7, 2017) – Identify3D, Inc., today announced it has completed its multi-millio ...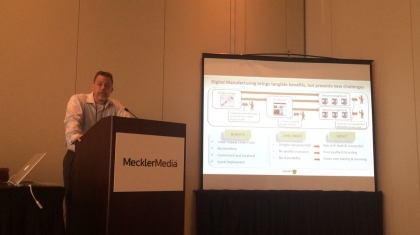 Identify3D was selected to participate in the start-up competition organized during the Inside 3D Printing conference in Santa Clara, CA on October 22.  CEO Joe Inkenbrandt had 5 minutes to present on our company, the problem we are on a quest to sol ...