Identify3D
The Identify3D Digital Supply Chain Platform provides design protection, manufacturing repeatability, and traceability for digital manufacturing.
Our solution enables industrial designers to assign enforceable business and manufacturing rules, protect them, facilitate secure digital distribution, and provide production integrity all the way to the manufacturing device to ensure that parts are produced to specifications.
Our solution also includes a feedback channel for binding critical metrics (serial numbers, quality assurance data, etc.) with the Identify3D cloud to allow for the tracking of parts and modifications to printing processes and requirements.
Industry News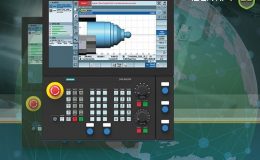 Join Us!
Do you have intellectual property and quality control concerns with the implementation of digital manufacturing into your supply chain? We can help secure your digital assets and assure parts are built to specification.
Joe Inkenbrandt
Co-Founder & CEO